About IMEL
Main Content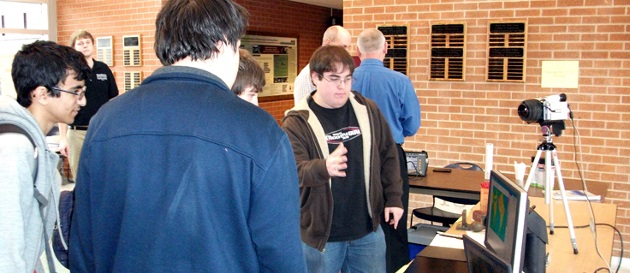 Under the guidance of professor, Dr. Tsuchin Philip Chu, the Intelligent Measurement and Evaluation Laboratory (IMEL) conduct novel research and development activities which support the mission of the Laboratory including strategic initiatives for the growth of the Laboratory. 
Damage detection and characterization in Polymer Matrix Composites (PMCs) using non-destructive evaluation (NDE) techniques during their production process and in-service operations are key areas of interest.  The research involves laboratory testing, theoretical modeling, and numerical simulation in developing new methods to characterize the degradation processes at an early stages.  Currently, the scope of research is also being extended to areas in bio-mechanics and medical-mechanics including spinal connecters, implant materials condition evaluation, and PDMS thin film technology.
IMEL also offers technology consultancy and testing services for intelligent measurement, non-destructive evaluation (NDE), and computational modeling and analysis services for various industries.  The laboratory members consist of Ph.D., Master, and Undergraduate students.
Mission
To teach and foster proactive, innovative, and creative research in modern intelligent measurement and evaluation application and technology especially in non-destructive evaluation (NDE) by addressing the needs of industry, government, and the scientific community.
Vision
Create new methods and application for intelligent measurement and evaluation
Publish enduring scientific papers and books
Increase visibility and capability by research activity participation
Develop partnership with industrial and governmental R&D agencies