Current Students
Main Content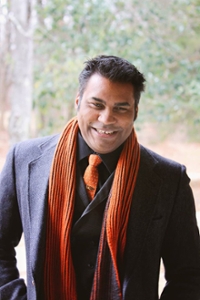 Albert Anthony Lyles
Position: Laboratory Manager, Master's Candidate
Lab Member Since: 2016
Email: Anthony.lyles@siu.edu
Albert Anthony Lyles is a Master's student in the Department of Mechanical Engineering and Energy Process and is expecting to graduate in December of 2017. He holds a Bachelors of Science double major in Mechanical Engineering and Geology with a concentration in Geophysics. Mr. Lyles holds honors and affiliation with:
Phi Theta Kappa
Delta Epsilon Iota Academic Honor Society
Golden Key National Honor Society
National Society of Collegiate Scholars
The National Dean's list
Who's Who Among Students in American Universities and Colleges
Multiple occurrences on Dean's Lists for Southern Illinois University College of Engineering and University of Nevada Las Vegas, as well as other colleges.
Mr. Lyles joined the Intelligent Measurement and Evaluation Laboratory (IMEL) in the spring of 2016 and quickly rose to the position of Treasurer of the SIUC Society of Non-Destructive Evaluation Registered Student Organization. Currently Mr. Lyles is assisting on projects within the laboratory as needs arise.
---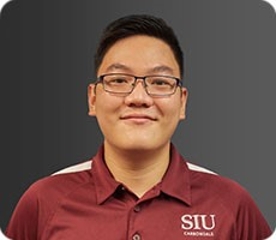 Weichiang "Eric" Lim
Position: Graduate Research Assistant, Master's Candidate
Lab Member Since: 2017
Email: limweichiangeric@siu.edu
Eric completed all four years of his B.S. in Mechanical Engineering with a minor in Mathematics at SIUC. He joined IMEL in January 2017 under the supervision of Dr. Chu to actively work towards his thesis. He is currently a first-year graduate student at SIU actively involved with NDE Club, ASHRAE SIUC and helps out the Sigma Chi Fraternity at SIU as an alumnus. He participated in Formula SAE, ASME, and EWB during his undergraduate years. He is currently working under Dr. Chu's guidance as he is interested in NDE/NDT and thermal sciences.
---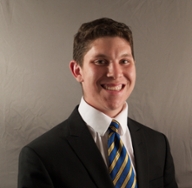 Dan Cleary
Position: Graduate Research Assistant, Master's Candidate
Lab Member Since: 2017
Email: dcleary@siu.edu
Daniel Cleary is a Master's student at SIU studying Mechanical Engineering. During his undergraduate studies, he received his Bachelors of Science degree in Mechanical Engineering with a Minor in Mathematics at SIU on December 17, 2016. In January 2017, he joined IMEL as a research assistant under Dr. Chu's supervision. He will be helping with optical methods of Nondestructive Evaluation while working towards his thesis.

Outside of IMEL, Daniel is an active alumnus giving back to his fraternity Sigma Chi. As a collegiate member, he was the Annotator (the third highest position), Brotherhood chair, and Athletics chair. He is also active with several other student organizations including ASHRAE and ASME, while also participating in the SIU club soccer team and the Saluki Basser.